Assets Free Interface UI KIT #4 [Icons, Bars, Buttons]
A downloadable asset pack

Package of various GUI elements. Useful for all occasions. Usage example: for background space, websites, construct 2, unity, mobile game etc.
List files
+ File PSD [1800x1080px, No Vector, Many Layers, Grouped]
+ Files PNG [57 UI Elements: Transparent]
[You can use it in COMMERCIAL and FREE projects. ]

Buy it WENREXA GAME ASSETS #1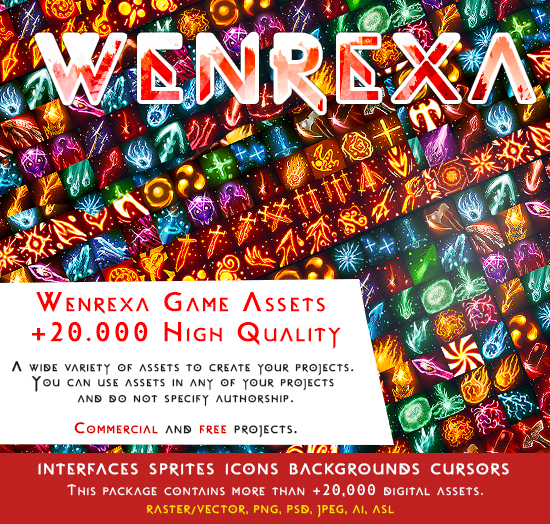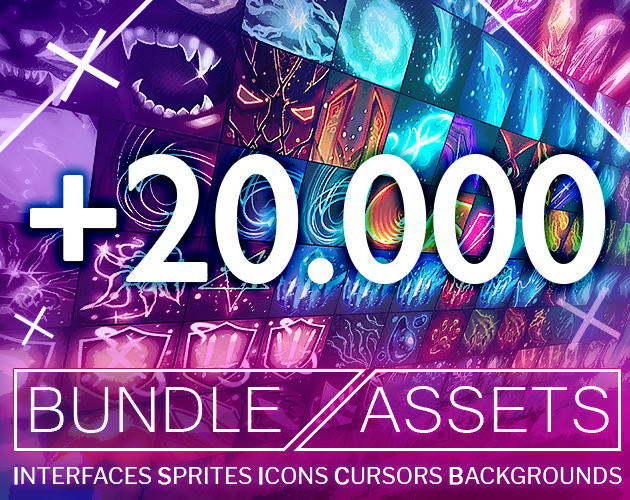 This bundle contains absolutely all assets, gaming, educational, music, etc.
+ 20.000 Game Assets
+ 3.000 Pixel Game Assets
+ UI User Interface
+ Sprites 2D
+ Icons
+ Backgrounds
+ Many assets

+ Layouts Graphic Interface Design (GUI)
+ Sliced Sprites Graphic Interface Design (GUI)
+ (Vector/Bitmap images) Layouts Graphic Interface Design (GUI)
+ NPC, WEAPONS, OTHER Sprites
+ (Vector/Bitmap) Black and white icons
+ Hand-drawn icons + Icons of abilities, spells
+ Video footages
+ Space backgrounds
+ Natural backgrounds
+ Abstract backgrounds, etc.

By format: PSD, PSD, JPG, PNG, ASL, SVG, MP4, CAPX
By Image resolution:High quality Icons from 256x256px and below.
GUI RESOLUTION: 1920x1080px, 2560x2440px
(* some layouts have different sizes)

Download
Click download now to get access to the following files:
Wenrexa Interface UI KIT #4.zip
3 MB
Comments
Log in with itch.io to leave a comment.
thank you very much, it helped me a lot
Did you remove the health bars, stamina UI? These are nowhere to be found.
(ProgressBar PNG) - not included in this project. They are only in the PSD layout.
This project is very old, a long time ago I did not keep them in PNG (ProgressBar). I will do it later...
Please, if that's possible, I'd appreciate it greatly.
I added this... Download again:)
Omg, thank you! How do I rate? I want to rate this a 5/5 or 10/10 whatever the highest rating they got you went out of your way to add it for me, I am so thankful man like really though I think you deserve a high rating not just because you did this because your service was nice, quick and easy and you work hard on these, they really deserve more recognition.
looks nice idk if fits my game

can I use it in an amateur commercial game?
Thanks a lot for making this free :D It looks awesome, keep up the good work !